Ben frost
Ben Frost has just uploaded 4 Albums / EP's with film music and music for dance performances on Emusic . . .
Born in 1980 in Melbourne, Australia, Ben Frost relocated to Reykjavík Iceland in 2005 and working together with close friends Valgeir Sigurðsson and Nico Muhly, formed the Bedroom Community record label/collective.

His albums, including Steel Wound (2003), Theory of Machines (2007) and BY THE THROAT (2009) fuse intensely structured sound art with militant post-classical electronic music, shape-shifting physical power with immersive melody, concentrated minimalism with fierce, rupturing dark metal.

In 2010 he was chosen by Brian Eno as part of the Rolex Mentor and Protégé program for a year of collaboration, one of the outcomes of which was Sólaris; a re-scoring of the Tarkovsky classic for Poland's Sinfonietta Cracovia. The pair continue to work together on a range of projects.

Frost regularly collaborates with other musicians and artists; in the production of albums such as Tim Hecker's Ravedeath 1972 and Virgins, SWANS' The Seer, Colin Stetson's New History Warfare and on various Bedroom Community releases. On the stage Frost has produced scores for choreographers including Wayne McGregor/Random Dance, Akram Khan, Gideon Obarzanek/Chunky Move, and German Director Falk Richter. For film he has composed the score for the Palme d'Or nominated Sleeping Beauty by Julia Leigh, and Djúpið by Icelandic Director Baltasar Kormákur (with Daníel Bjarnason). In the visual arts, Frost travelled with artist Richard Mosse deep beyond the frontlines of war-torn Eastern Congo to produce The Enclave, a multi-channel video and sound installation that premiered at the Venice Biennale in 2013.

Frost marked his debut as a director in 2013 with the première of his first opera, based on Iain Banks' renown 1984 novel, The Wasp Factory.

These various collaborations and alliances underline Frost's continuing fascination with finding ways of juxtaposing music, rhythm, technology, the body, performance, text, art - beauty and violence - combining and coalescing the roles and procedures of various artistic disciplines in one place.
-
Bedroom Community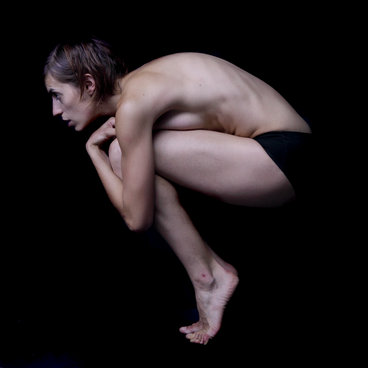 Ben Frost - FAR - (2010)
Wayne McGregor's dynamic style and groundbreaking collaborative approach across dance, film, music, visual art, technology and science has fuelled a string of truly unique works. FAR, which made its world premiere at Sadler's Wells in 2010, is no exception.

Danced by an ensemble of ten incredible performers, FAR is set to a haunting score by the critically acclaimed composer Ben Frost and features lighting by Lucy Carter, set by rAndom International and costumes by Moritz Junge.

A prolific dance maker and the first resident choreographer of The Royal Ballet to come from contemporary dance, in the past year alone McGregor has delivered world premieres for Paris Opera Ballet, The Royal Ballet, Bolshoi Ballet, Radiohead and Elton John. In January 2011, Wayne McGregor was awarded a CBE for his services to dance. His company Wayne McGregor | Random Dance is a Resident Company at Sadler's Wells.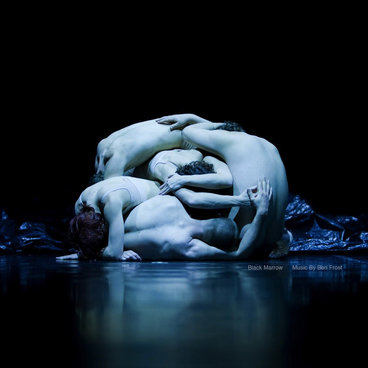 Ben Frost - Black Marrow - (2009)
Chunky Move Dance Company
By Erna Ómarsdóttir & Damien Jalet
Music by Ben Frost featuring Oren Ambarchi, Borgar Magnason,
Nico Muhly and Helgi Hrafn Jónson
Costume and Production Design by Alexandra Mein
World Premiere, Melbourne Australia 2009
http://ethermachines.com/together/black-marrow/
- "For much of its hour Black Marrow is more like avant garde physical theatre than straightforward contemporary dance. Choreographers Erna Omarsdottir and Damien Jalet have burst through the boundaries by bringing spoken word, grotesque carny and smatterings of Brecht into the mix. The upshot is a fluttering, disturbing, concept driven piece that skirts a line between the didactic and the visceral.
Its apocalyptic themes are apparent from the outset as shapes heave and writhe beneath a layer of ooze and Ben Frost's dark rumbling electronic soundscape clicks and burbles with ominous intent. . . . .
Dance Informa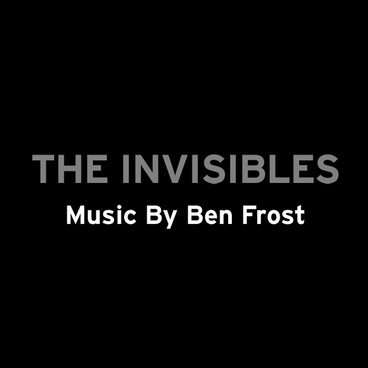 "This new short film by Gael Garcia Bernal and Marc Silver, details the plight of the tens of thousands of men, women and children who leave their homes in Central and South America each year to travel across Mexico in search of a better life in the USA.

Inspired by the stories of the people who make this journey through Mexico, actor and director Gael García Bernal and director Marc Silver joined forces with Amnesty International to shine a light on the abuses migrants suffer. Told over four parts, the film is a shocking look at a world many people would rather you didn't know about.

Ben Frost's soundtrack offers a stark and emotive backdrop to the film, enhancing the already breathtaking and moving scenes captured as the Invisibles' stories unfolds. We're hugely grateful to Ben for donating all proceeds from sales directly to Amnesty International.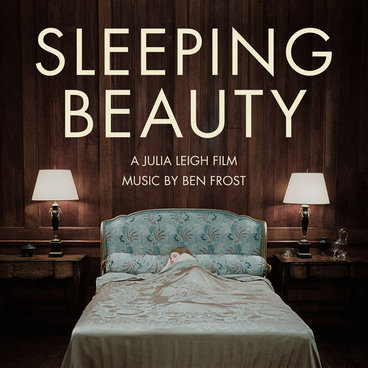 A Film by Julia Leigh
Music Written & Performed by Ben Frost
Music Recorded & Produced by Ben Frost and Paul Corley
Additional Programming & Sound Design Paul Corley
Violins by Una Sveinbjarnardóttir
Mixed & Produced at Greenhouse Studios, Reykjavík, Iceland
2011
"Death-haunted, quietly reckless, Lucy is a young university student who takes a job as a Sleeping Beauty. In the Sleeping Beauty Chamber old men seek an erotic experience that requires Lucy's absolute submission. This unsettling task starts to bleed into Lucy's daily life and she develops an increasing need to know what happens to her when she is asleep."
http://ethermachines.com/together/sleeping-beauty/
EDIT: august 2017
This post is restored from the wayback machine because just about everything was gone after one of the Emusers "upgrades"
Since the OP, Bedroom Community has left Emusic.