17 fine hip-hop albums in disguise for people who (think they) don't like hip-hop
Not knowing anything and lacking even rudimentary "hit" albums is here spun positively for those who need hip-hop to be cloaked in something less obvious than a hoodie to be appreciated. Maybe it needs to be another genre—maybe another language. Being completely unable to understand the lyrics might be the best way to step back, appreciate the rhythm, flow, and backing tracks, while imagining that what the MCs are rapping is the most profound poetry.
Before eMusic, I generally shied away from the genre as a whole and only slowly came around to it. Maybe there's others out there like me who thought they didn't like rap b/c they don't like the hard stuff or what happens to be popular in a given country, and for those hypothetically existing people, behold: another list that will scare most emusers immediately without a thought or a sampling! Lots for 99 cents should ease the fear. It's never too late to find your inroads to what far too many still avoid like audio poison.
eMusic was my main source for getting to know my favorite hip-hop artists: Aesop Rock, Roots Manuva, Curse Ov Dialect, Busdriver, Antipop Consortium, Dakah Hip-Hop Orchestra, MC Solaar, and Radioinactive, but their albums are all long gone now, making a ten-best list too great a challenge. Using the browse function on the site, there are endless pages of results, but I'd say only half of it is actual hip-hop (let that inoculate you against accusing my list of the same). People who prefer harder or poppier, more mainstream stuff should know it's heavily colored by my tastes, and it's only fair that most of it isn't in English (and isn't it fun to blare non-English hip-hop out one's car windows in the USA to sow utter confusion?). All is from 2015 or later to help me focus; there's definitely plenty of good stuff older than that, too, but my hip-hop budget's very limited. There's a lot left that claims to be beats for MCs to rap over, but I'll exclude those.
1. "Toda a Gente Pode Ser Tudo" - NBC feat. General Santos (2016). Start with this one if you're leery of rapping in general. Most of the album fits better in R&B or soul, and the backing tracks tend to feature piano, keys, guitars, and other surprising instruments more prominently in the mix than beats even on the tracks most identifiable as hip-hop. Overall the backing tracks strike a nice blend of seemingly acoustic and electronic. Top notch production and smooth Brazilian flow on the mic are generally what the doctor should order for any ailment. Here's hoping the singing here interspersed with rapping will make the rest below more palatable for those on the fence. Clearly taking liberties with what "is" and "isn't" hip-hop based more on the presence of at least some spoken-word or rapping in the vocal styles rather than the traditional formula of a DJ and an MC.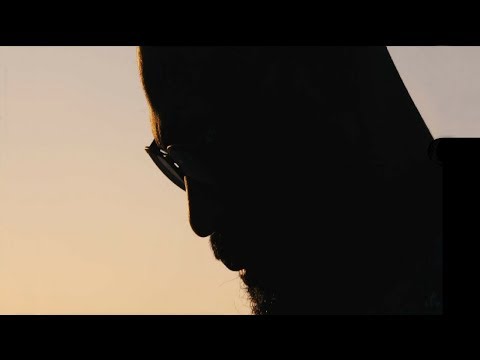 2. "Самая злая сука на районе" - TONNY (2019). A female, Russian MC whose tone exudes active disinterest, TONNY is nonetheless buoyant on the strength of her backing beats with these short songs that get straight to the point (whatever it may be…I understand not a word, except the penultimate one about секс). Fans of Ladytron, Adult, and other harsh female-fronted synth-pop will find a lot to like here, if one could imagine all the English singing being phased out. There's a ton of Russian rap on eMusic, but this one is on my favorite post-punk label Свет и Тени and so deserves front loading. The first half really captures the malaise of what it must be like to live in Russia these days, and the second invites the listener to dance it off.
3. "The Project Earth Experience" - TdotA10 (2019). I'd like to ask actual hip-hop fans how many albums they own that are based around rapping over a ukulele, and apparently not a sampled one at that. The list's first album all in English is a 99-cent EP that is as poppily uplifting as #2 is dour. Planetary themes abound, though it might not actually save us from climate change. Another one that mixes singing and rapping to avoid wearing out its welcome or its novelty, this one's over before you know it, but it leaves a pleasant aftertaste.
4. "Nonagram" - Soweto Kinch (2016). Is it jazz, hip-hop, or electronic? Yes. That this is still available is even more impressive than the 90+ minute run-time that is entirely typical for this guy. An under-appreciated, polymath genius. The vocal track "Four Caste" really seems to pop up out of the blue on this one, to usher in and hold court for the second section of the album, while the first and final sections are instrumentals. Also of note: SK is the only artist on this whole list I'd heard of before a few months (or in some cases, a week) ago. Especially in this season, don't be afraid to take shots in the dark!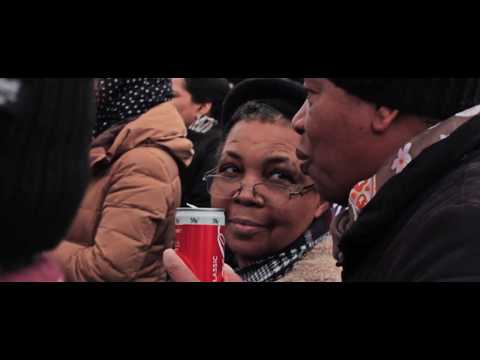 5. "S/t" - Shiri From Holon (2019). A 99-cent EP on Israel's Dvarim e crew imprint, her voice is playful and expressive, like she's just barely holding back a giggle on the opener. Adding a sense of humor to Trap would be quite welcome. From there, these songs get wildly unpredictable, using voice processing to distort her to varying degrees, featuring guests, incorporating Middle Eastern sounds, and generally playing with samples to keep the listener guessing but closely tuned in. Only one track, "Sebastian," goes a little too far in those directions for my taste, but it's hard to complain about anything at a dollar for almost half an hour. Broken electronic beats are a cherry on top.
6. "Dariche" - Ashk_Un with Pari Zangane and Vexillate Team (2017). With the abundance of Iranian hip-hop and not understanding any of it, choosing one album was pretty tough. Aref Ensan was my second choice, but this one really seems to be a group effort that deserves to be a full-length album. The rapping can be very fast, which may or may not be a selling point, but they also know how to be distinctive when taking a breather, as the slow moan that's interspersed on the second track, "Hanooz," shows. Generally ethereal, slow backing tracks are a real contrast, and singing sections are also refreshing. Non-Farsi listeners such as myself probably aren't going to get much out of their lyrics or the spoken "skits," but these guys clearly take their artistry seriously.
7. Pyramid Vritra. I've only got the 99-cent single "The Story of Marsha Lotus" from 2016, which is very atypical in its stream-of-consciousness delivery and long instrumental stretches over tracks whose length is almost unheard of in hip-hop. A couple more albums of theirs on Stones Throw are tempting (as is the whole, large catalog!), but I can't endorse what I've yet to afford.
8. "Put Your Hands Together" - Skeewiff (2018). More of an electro-disco funk/soul album featuring a bevy of guest MCs and singers, including the Brand New Heavies, I like this one less than their earlier "In Wonderland," but there's a lot to like here for fans of hip-hop and pop music generally.
9. "Maybe" - Blossom (2019). This is the one I sprang for on Eyrst out of Portland, OR, and the closest it comes to conventional rap music is the kid's trap intro. Urban electronica would be a more apt description, though her vocals are never overshadowed by her backing tracks, which could stand alone as interesting instrumentals. Are these slow jams?
10. "Time-Less" - A.I.M (2017). Somewhere between African world music and actual hip-hop, there's enough in English here to keep listeners engaged if they're not already dancing. I could do without the radio DJ interludes, but oh well. Some but not much rapping keeps it from being just African dance pop. It's interesting to watch which elements of gangsta rap are incorporated into African hip-hop and which aren't—this one leaves most but not all out, thankfully. High production values find the elusive sweet spot between some but not too much voice processing. I'd liken it to a poppier John Wizards with an MC.
11. & 12. "Salvaje Nostalgia" - Martín Benavides & Matiah Chinaski (2017) & "S/t" - La Brigida Orquesta (2017). Take your 99-cent pick between quasi-rap en español over blues or jazz, respectively. If you prefer the jazz, the Orquesta's full length album should be of interest.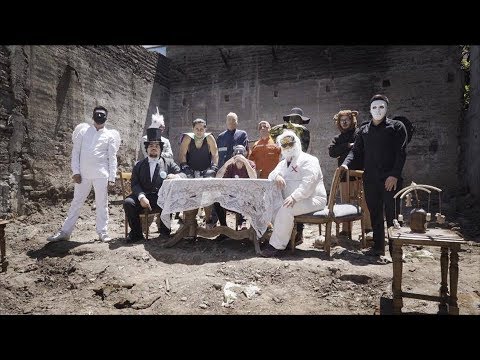 Definitely good substitutes for Dakah H-HO's sparse output and good practice for my Spanish. Potoco Discos is definitely one of the best labels I've come across for really different but high quality tunes.
13. "P" - P Garrido (2018). Plenty of space between vocal tracks on this 99-cent EP whose album art shows respect for its sources in vinyl. Chill backing tracks often contrast with rapping that's harder than any other on this list. Definitely has an understated, cool, underground feel to it, while deliberately cultivating a warped tape effect.
14. "KE LO KE" - woolbeanie (2019). I said I'd leave out beats, but these are borderline actual hip-hop songs, Latin-flavored, upbeat, and also 99-cents.
15. "Tycka Sådär/NASA" - WU PÆGNE (2015). Just a two-track, 49-cent single by two artists on the Nordic hip-hop label's small catalog. Kinda hard but also poppy, and I doubt the other titles sound much different.
16. "See the Wood, Vol. 1" - Cedarwood (2017). Korean two-track 49-cent single, with an MC only on the second track. K-Poppy but not obnoxiously so while mixing Korean and English, or at least with a strong accent. Not unlike RIP SLYME's sound from Japan.
17. "DANIELLE, au revoir" - Rimagna (2017). One more single en español to close out on a non-99-cent note. Electronic R&B. Some English interspersed, but still pretty novel to hear this style in Spanish done well. The lyrical themes are the same you'd hear on commercial radio, but it's easy to pretend they're not. The last track is a long snooze of filler, unfortunately.
Honorable Mention not yet purchased: QDQP (I'm sure I'd like their albums, but French hip-hop for $5 is not yet a priority). Lójico, on the same label as NBC. Taiwan Aboriginal Gangsta (on StreetVoice, of course, but I'm not sure his name isn't the best part. See also Puzzle Man, Community Service, Who C, among many others for Chinese rap). I'm sure there's a lot I'd like on the Polish and Russian labels, but there's just too much to sort through and not go broke.
Fans of the hard stuff are no doubt disappointed, and the few female MCs here might still overrepresent what's too often known for male domination and misogyny. I wholeheartedly welcome a list from someone more committed to hip-hop in English. There's probably enough trap on the site to support a full list, but I just don't know any of it or how to tell the good stuff from the bad.